Building Meadowview Observatory
Here are some pictures of the construction of Meadowview Observatory. It's the 10'6" model from Explora-Dome. Construction, although not exactly simple, went off without too many hitches. The site chosen was in an existing rose garden in our front yard.
Here's the result after all the construction. The following pictures will show what transpired from the beginning.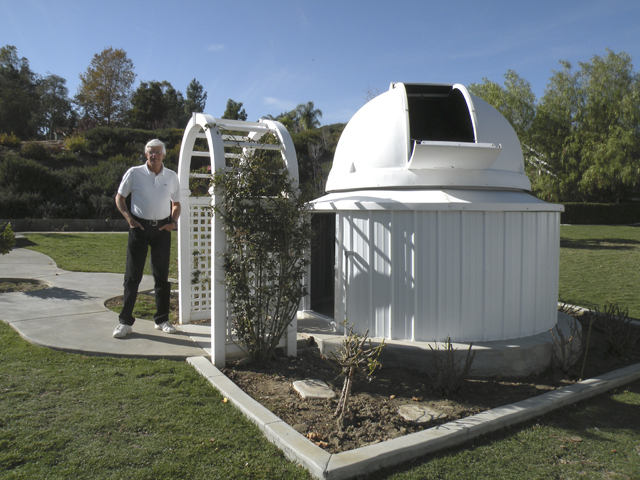 Here's what the rose garden looked like, minus most of the roses. They were temporarily transplanted to keep them out of harm's way. There were replanted around the observatory after construction.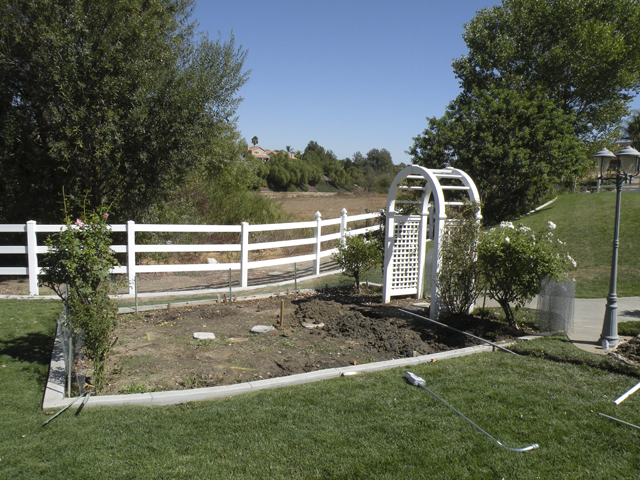 The form for the concrete base was laid down. Not shown is the footing and the rebar.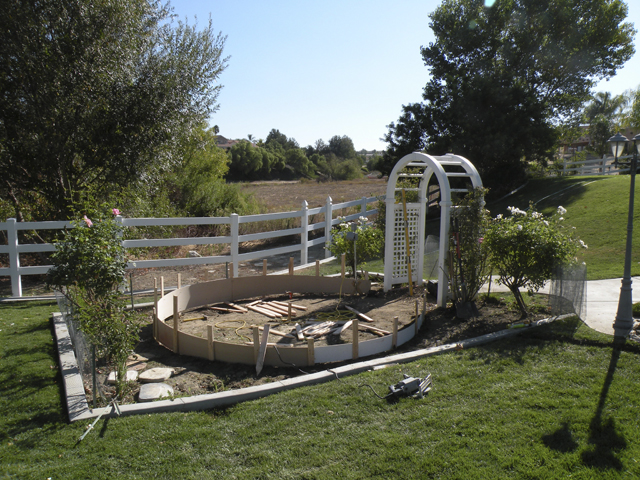 It took four yards of concrete to fill in the form.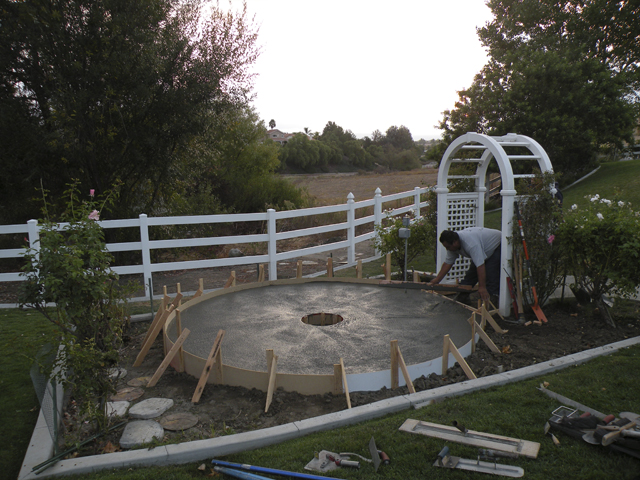 A worker in the pier foundation hole.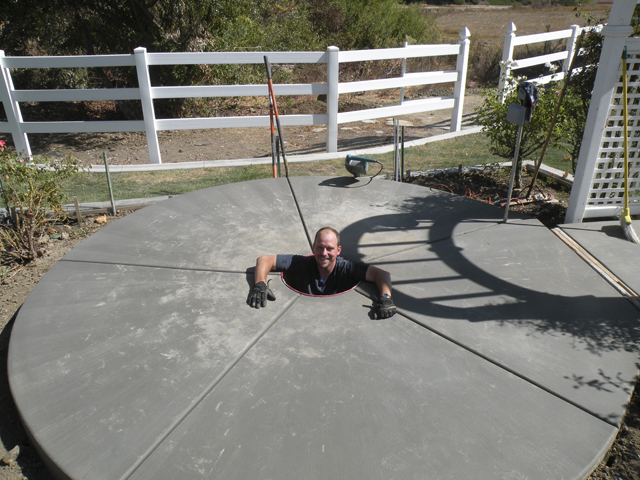 It took 27 bags of ready mix concrete to fill in the pier foundation. The 3/4" J-bolts are sunk two feet down. They're not going anywhere soon!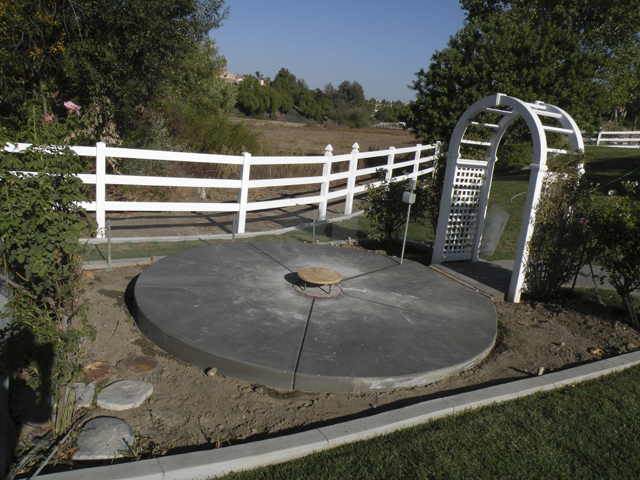 The bottom support ring for the observatory is secured to the concrete base.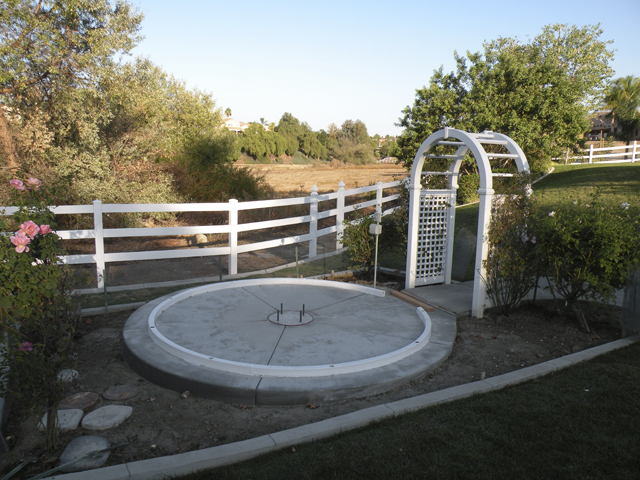 The basic structural supports went up next. That's one of the grandkids running around the base.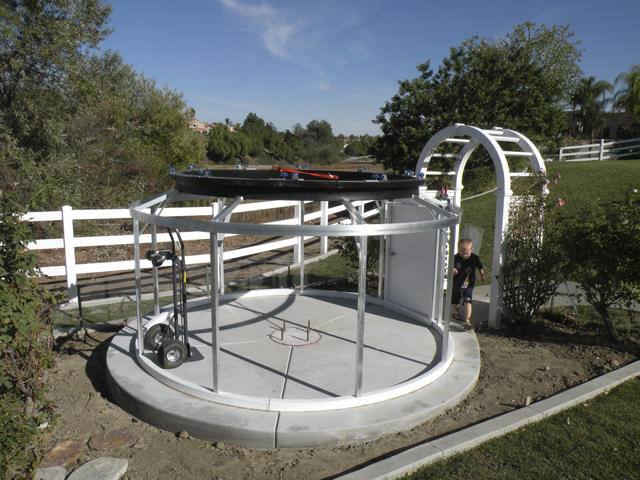 The sidewalls went on next.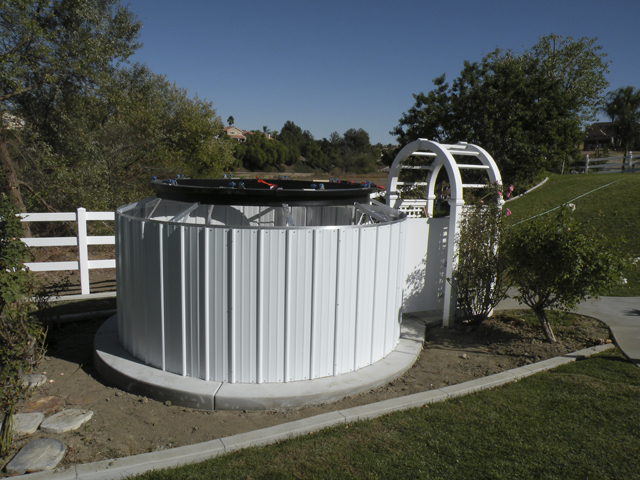 The "top" is now in place.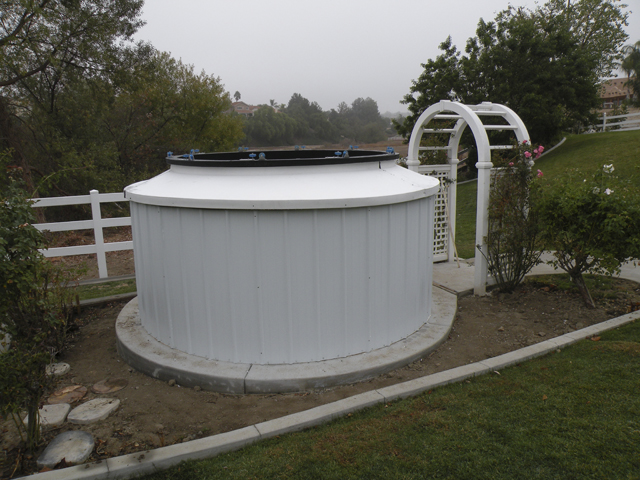 It's finished! Well, then came a long process of automating the dome.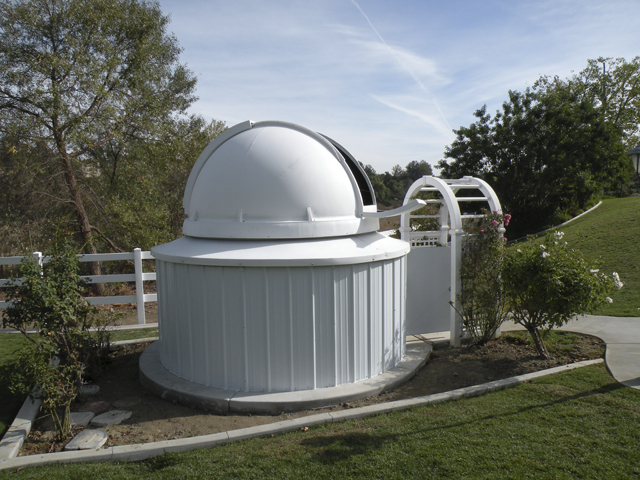 The pier. I had this custom made in Temecula (where I live) at a welding shop. The walls are 0.25" thick, and the base and top plate are 0.75" thick. The door allows easy access to the wires running down the center. I then had the pier powder coated. It looks great!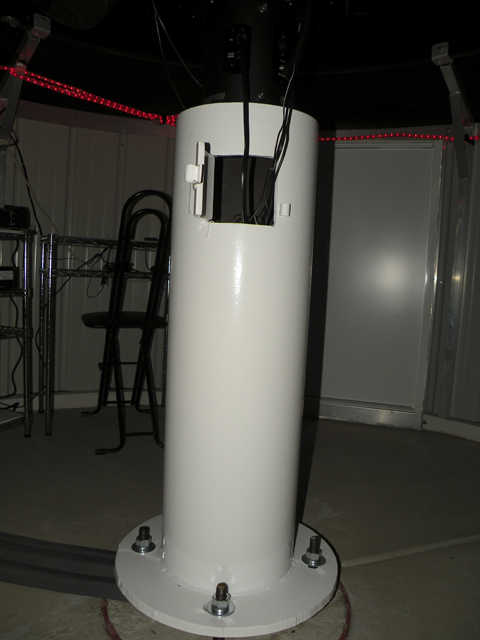 As of April 2013, I replaced the original two scopes with a new Celestron Edge HD14 scope. I use a Celestron CGE Pro mount which handles the load well. This picture also shows my imaging and guide cameras.